Spin and Go preflop charts from Sawcrew
My name's Dmitry, I'm a $100 limit reg and an experienced trainer. I've been playing Spin and Go since 2015. I spent a lot of time studying the trends of my opponents and finding effective exploit adjustments against them. In my pack you can find relevant and, most notably, comprehensible chart-description for playing at any limit. The chart-description also provide detailed text explanations, maximally revealing those moments that cannot be reflected in the chart-description themselves.
For any questions, you can contact me for advice or comment on the official discord channel PreflopHero.
Last results
limit: $100
tourneys: 13799
chipsEV/tourney: 47
The pack contains charts against regs and fishes with the necessary explanations for the following situations:
3 max
BTN
SB vs BTN open shove
SB vs BTN min raise
SB vs BTN limp
SB vs BB
BB vs BTN open shove
BB vs BTN min raise
BB vs BTN limp
BB vs SB open shove
BB vs SB min raise
BB vs SB 3x
BB vs SB limp
BB vs min raise + call
BB vs limp + call
HU
SB
BB vs SB open shove
BB vs SB min raise
BB vs SB limp
BTN vs regs example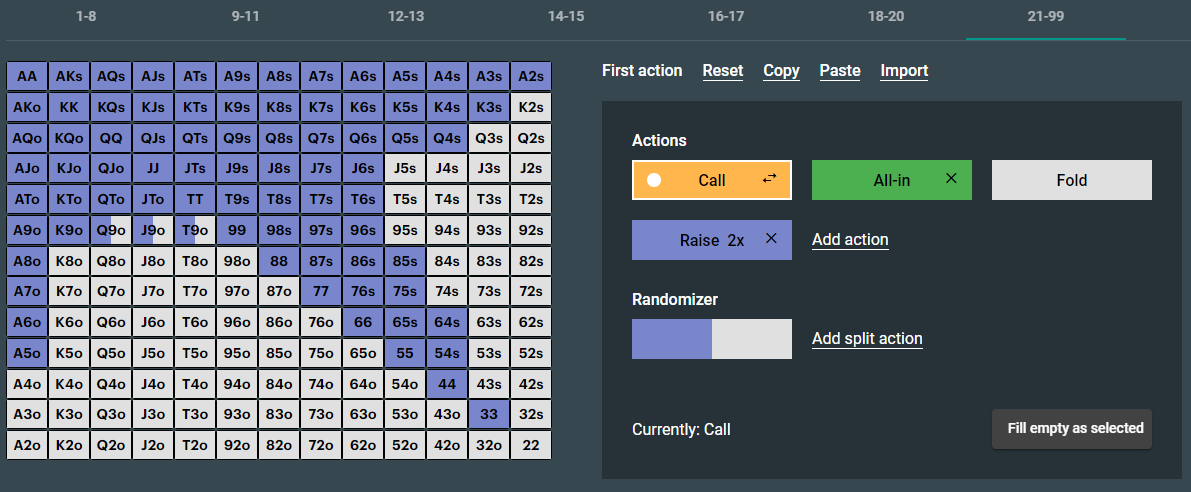 Explanations from the author
Hands with partial filling, "with weight" - means considering not randomizer but your opponents. If you're playing with super aggressive or super passive opponents - you need to make obvious strong changeovers to one or another side.
This chart is based on the game against "common" regs, who more or less somehow 3bet against BTN (~ 15-17%) and don't have significant overfolds on preflop. If at least one reg is obviously weak, it makes sense to expand a bit the opening (for example, to leave J6s T6s in stacks 18-20). But in general, the bottom of the range is opened near-zero; and on the contrary, if the reg is aggressive, with frequent 3bets - hands "with weight" can be easily folded.
A training session similar to a real game is available to study the charts. You can choose the type of opponents, stack size, hand range, and the game situation.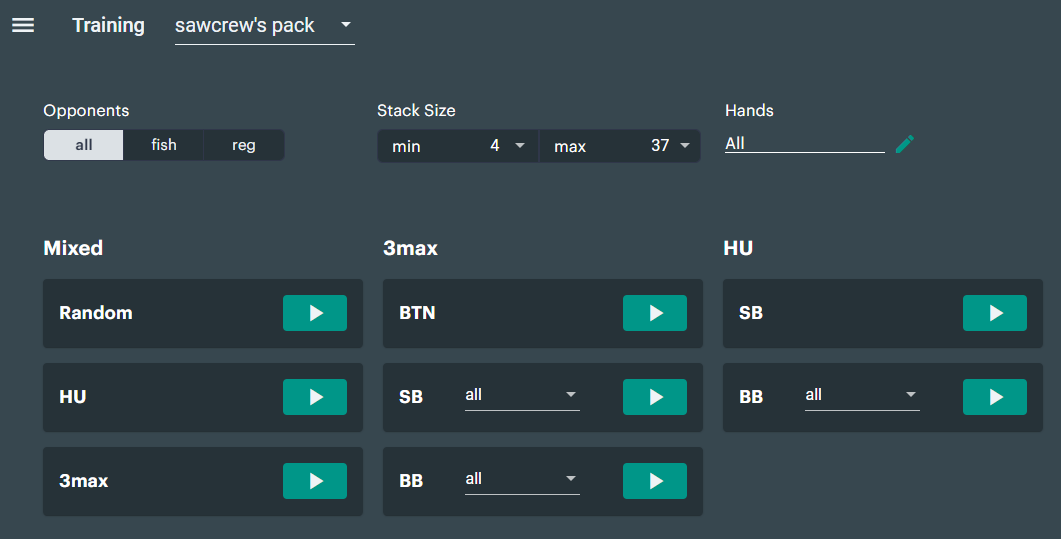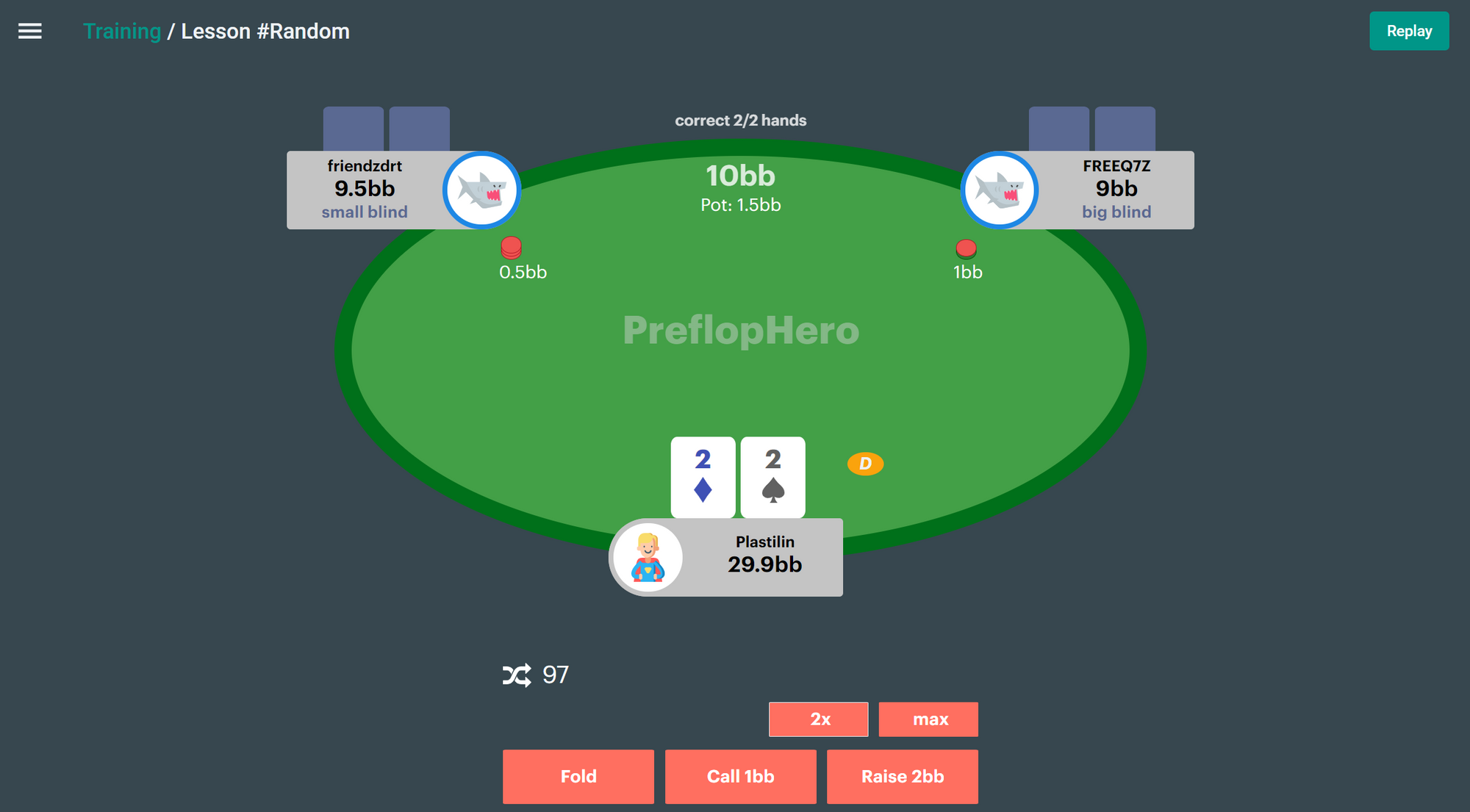 After training, you can evaluate the results in the Statistics section.
And also see the mistakes.

You can buy Spin and Go charts from Sawcrew for $99. Upon purchase, a 1-month premium subscription is provided as a bonus (required for training, access to statistics, and creating your own charts). Access to the charts does not depend on a subscription, you can always use them.

You can pay for the charts by credit card in the application. If you wish to pay by other means, such as Skrill or poker room transfer, please contact us via Skype PreflopHero.
Sawcrew's
Created
February 15, 2020
Last update
March 18, 2020
Language
English, Russian
Upon purchase,
1 month of PreflopHero premium is provided